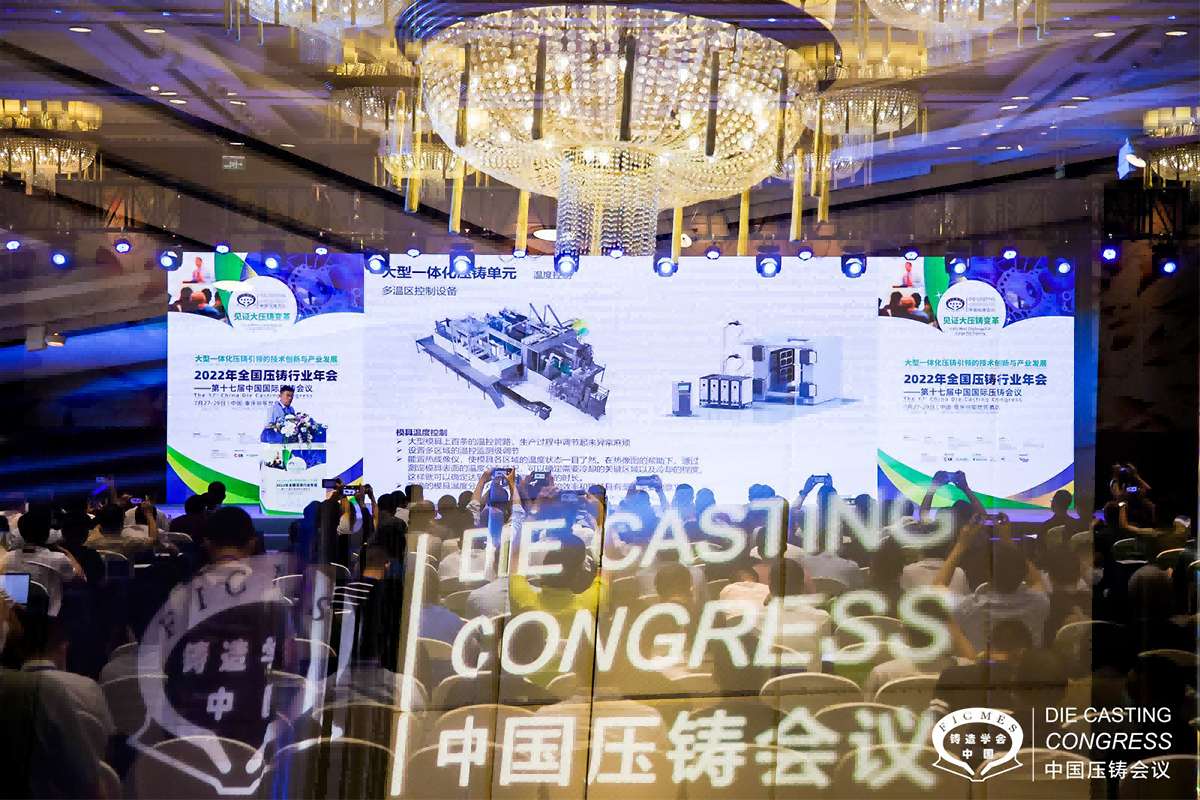 On July 27-29th, the 17th China Die Casting Congress which focused on the theme of "Large Single-piece Die Casting Leads Technological Innovation and Industrial Development" was held in Chongqing. Precisioner and nearly 650 international experts, scholars and well-known enterprise representatives attended the congress to exchange integrated die-casting related technologies.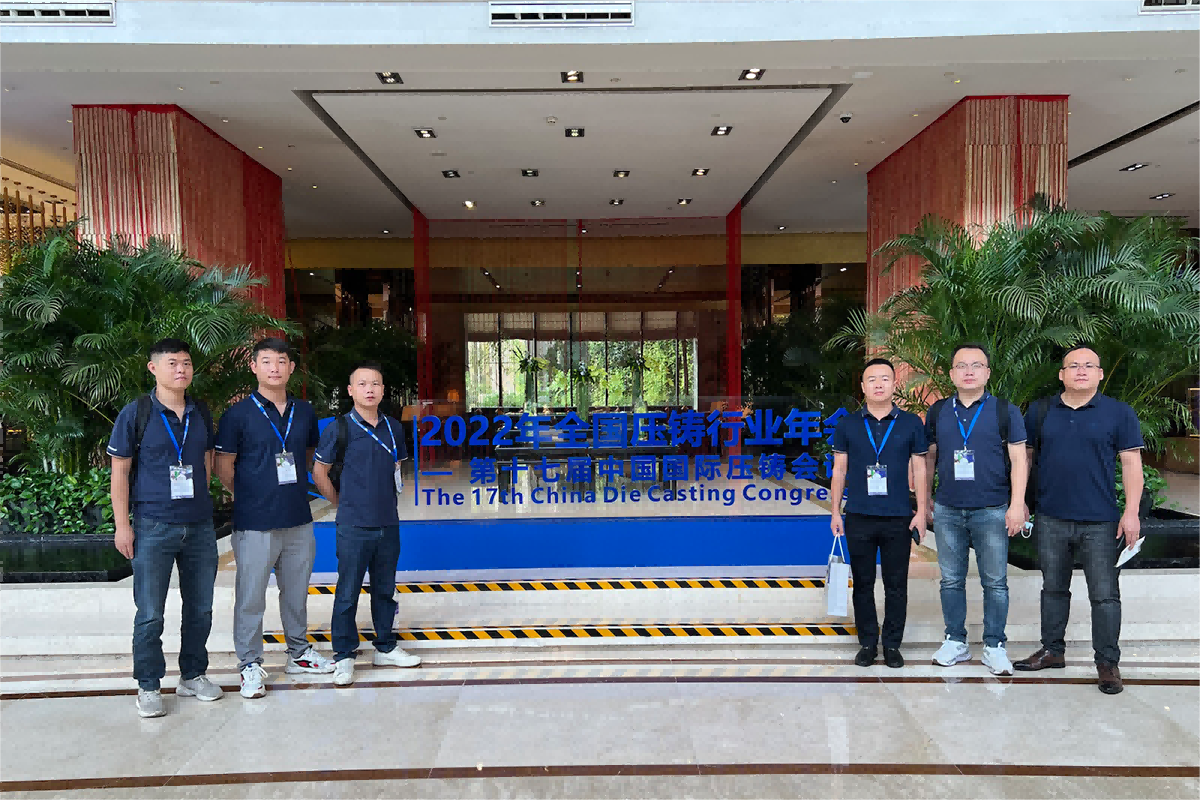 Precisioner in the 17th China Die Casting Congress

Precisioner's technicians discussed with many associates
At the congress, attendees discussed the integration of large-scale die casting, explored the frontier of the industry, and announced the analysis and insight into the trend of integrated die casting industry. With the development of automotive light-weighting, integration and large-scale, large-scale die casting has become popular in new energy vehicle manufacturing , die casting enterprises and other solution providers. The traditional die casting industry has ushered in the iteration of technology and industrial layout changes once again.
It is believed that, with the increasing maturity of large single-piece die casting technology, die casting in 5G, medical, construction, electronic products and other emerging applications will develop rapidly and vigorously.

Let's meet challenges of large die casting!

Precisoner is equally bullish on the growth prospects of large integrated die casting. In order to actively cater to the integration of new energy and automotive, Precisioner has purchased a number of large processing and assembly equipment from 2021, and has built die-casting dies for many customers in new E-mobility industry. Our engineers are very specialized in large integrated die casting forming analysis.

Established in 2009, Precisioner is a professional die casting mold manufacturing enterprise specializing in designing and manufacturing die casting molds for aluminum, zinc, and magnesium parts.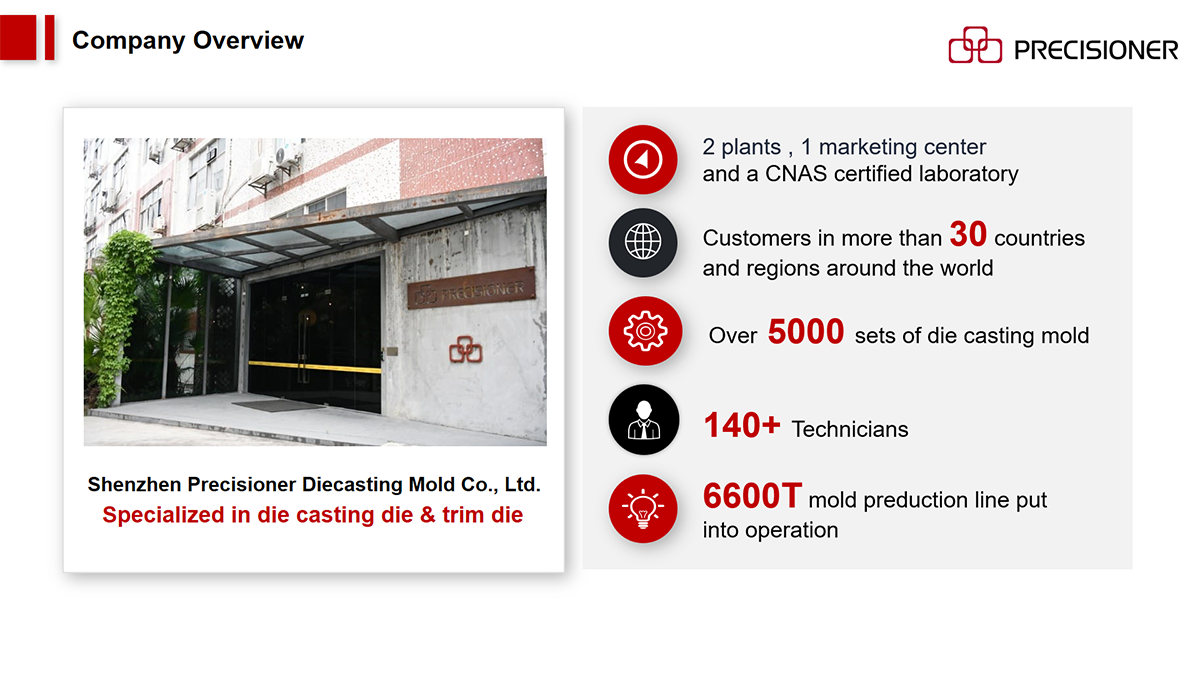 Our headquarters is in Shenzhen, China, with more than 12,600㎡ plants and a CNAS certified laboratory. We can provide customers with HPDC molds which can fit with 60-6600T die casting machine and have provided customers with more than 5,000 sets of die casting molds since our establishment.

Precisioner supplies full service about die casting molds according to the customer's automatic production line. From the initial casting design optimization, production parameter simulation and adjustment, automatic trim die scheme to the structure and cost-optimization of repeated mold, we'll fully examine the input and output of the whole production cycle of the products on the mold.

Welcome to join hands with Precisioner for large integrated die casting projects.