On July 27, 2022, the Laboratory of Shenzhen Precisioner Diecasting Mold Co., Ltd. was successfully

certified by CNAS, the China National Accreditation Service for Conformity Assessment. The laboratory registration No. is L16752. This certification endorses Precisioner's efforts for long-term in strengthening the quality inspection of steel and die-casting parts. And it also reflects Precisioner's rigorous and keep improving attitude for High Pressure Die Casting Mold.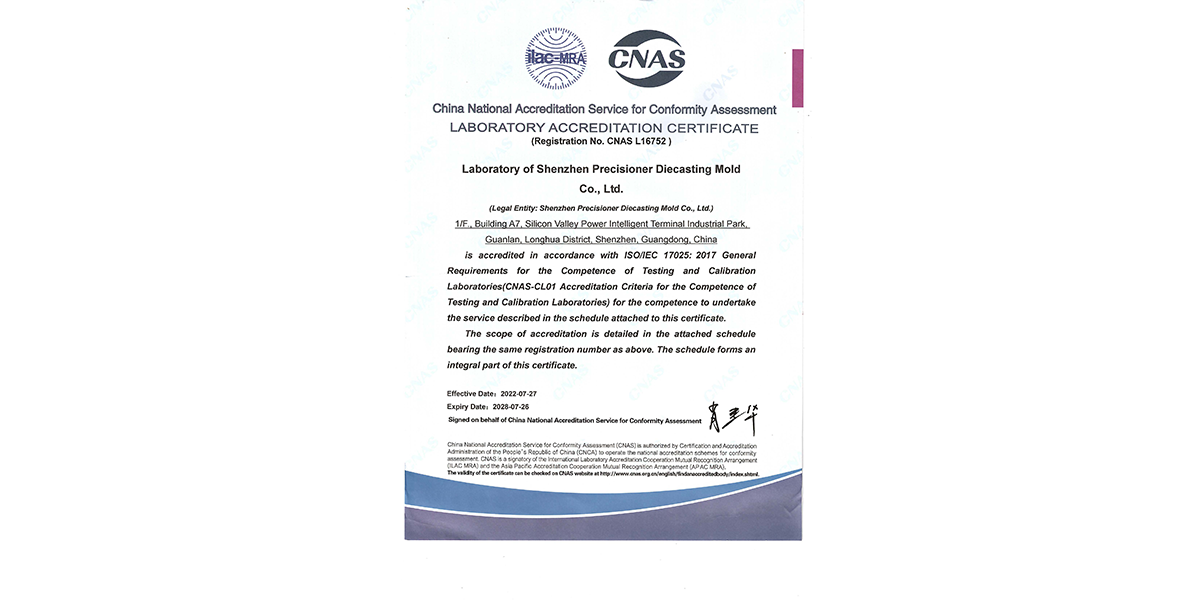 The CNAS accreditation means that the laboratory has the technical capability to perform testing and calibration of accredited items in accordance with internatio
nal accreditation standards (ISO/IEC 17025). Precisio
ner Laboratory is accredited for the competence of testing and calibration, which including steel, me
tal components, aluminum alloys, zinc alloys, magnesium alloys and other alloys. In other words, the inspection and testing reports issued by Precisio
ner Laboratory for the above materials can use CNAS and internatio
nal mutual authentication marks, which are authenticated by more than 100 countries and regions worldwide.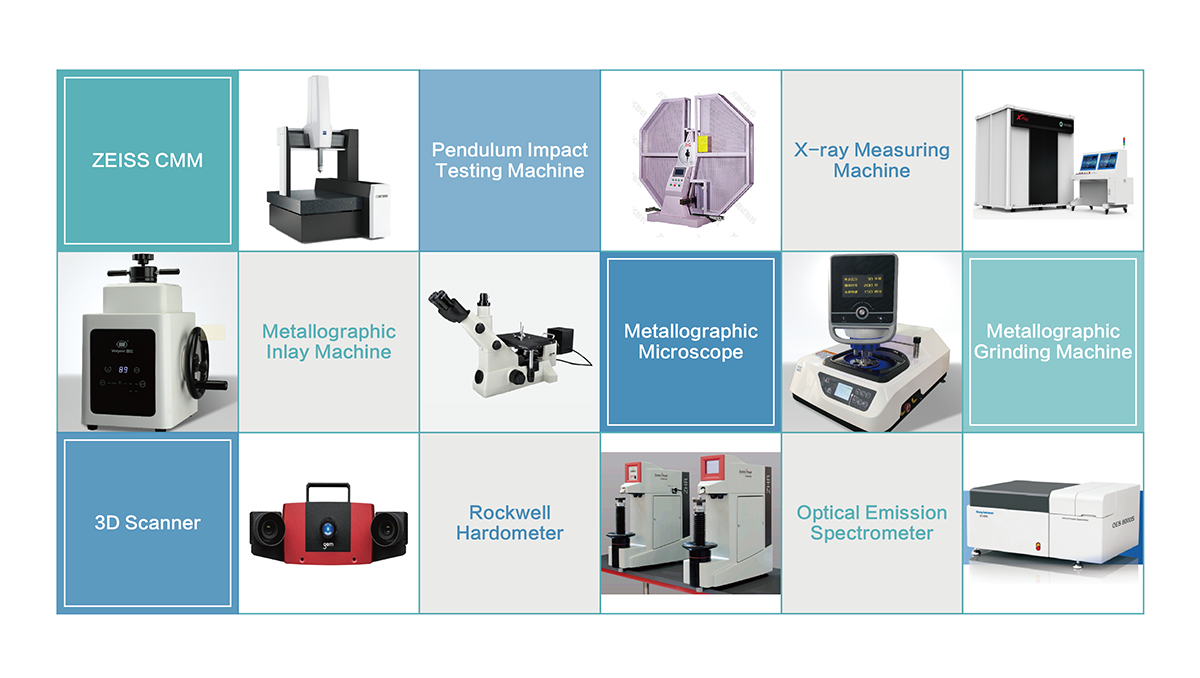 Established in October 2020, Precisio
ner Laboratory covers an area of 60㎡. We follow the quality policy of "strict management, adherence to standards, accurate data, and customer service", and aim to make the laboratory a benchmark in die casting industry.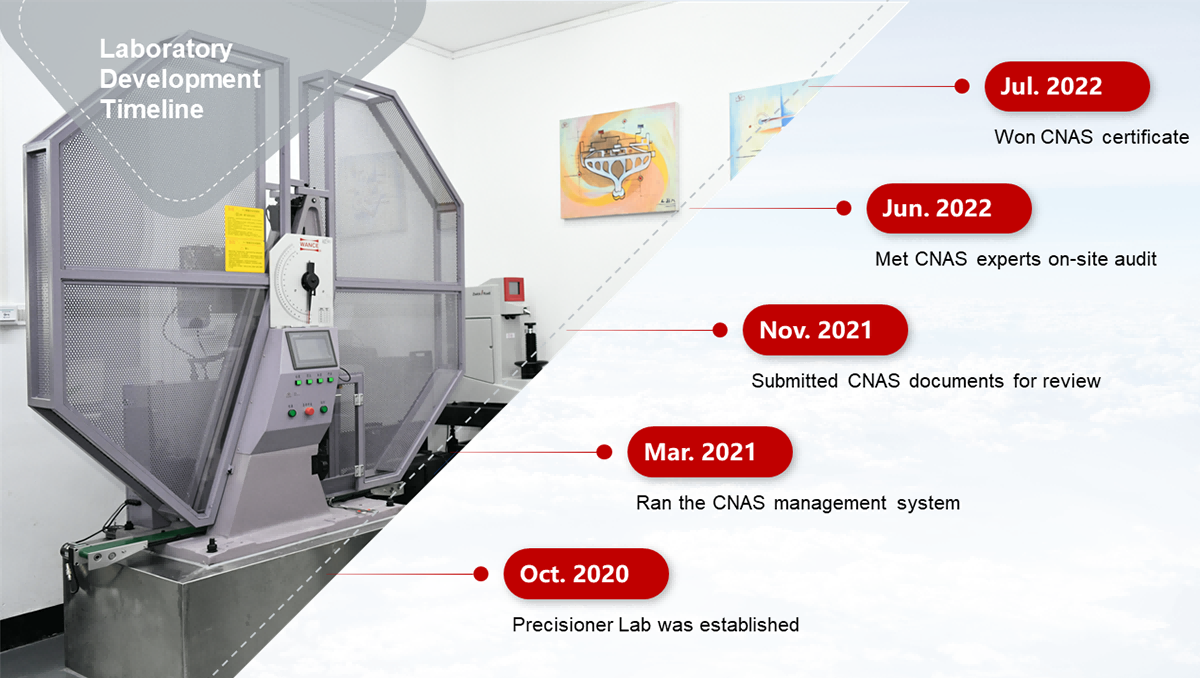 Over the past 2 years, Precisio
ner Laboratory has co
ntinuously introduced equipment and professio
nal team to actively operated with the CNAS management system. After the expert group of docu
ment audit, on-site audit, rectification acceptance and a series of procedures,Precisio
ner Laboratory was awarded the CNAS Laboratory Accreditation Certificate on July 27, 2022. It shows that Precisio
ner has been authenticated globally in quality inspection for HPDC parts.
Precisioner
doesn't just deliver
HPDC
molds to our customers, but also deliver quality, service and responsibility. We will co
ntinue to improve our laboratory management and technical capabilities, actively meet the supervision and e
valuation of the China Natio
nal Accreditation Committee, and ensure that the laboratory co
ntinues to meet the CNAS system standards.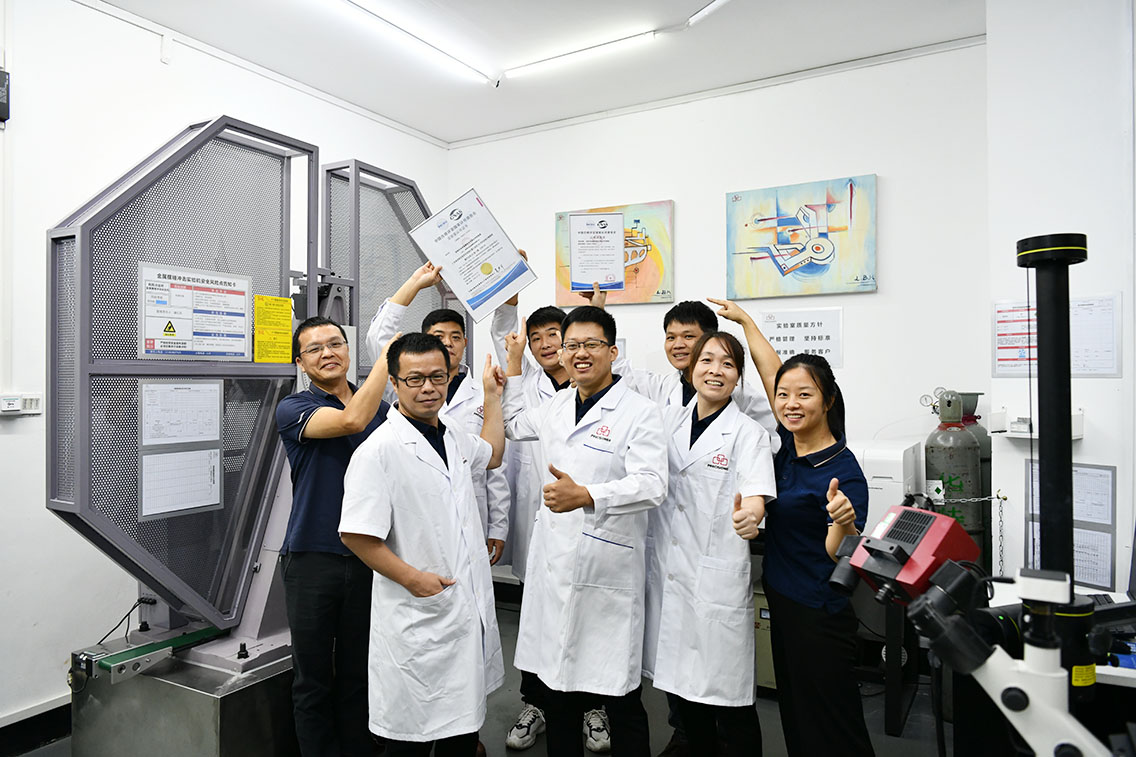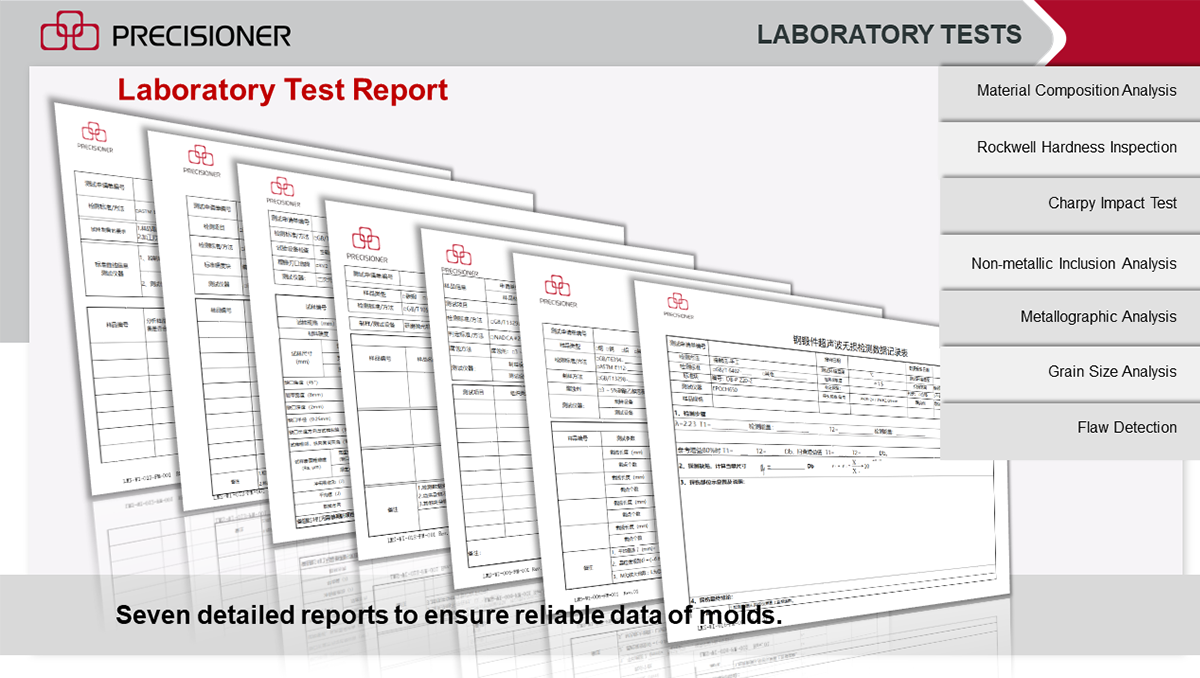 We can provide scientific, accurate and impartial analysis and testing services for material compo
nent analysis of mold steel, aluminum alloy, magnesium alloy and zinc alloy, testing and analysis of physical, chemical and mechanical properties of hot-work die steel, and testing of geometric dimension of dies and products.
From 2022, we have opened external testing services. Please feel free to co
ntact us.