The HPDC mold of impeller with self-rotating demoulding structure designed by Precisioner has been successfully trialed! The successful application of this test has accumulated valuable experience in primary die-casting technology for rotary impeller.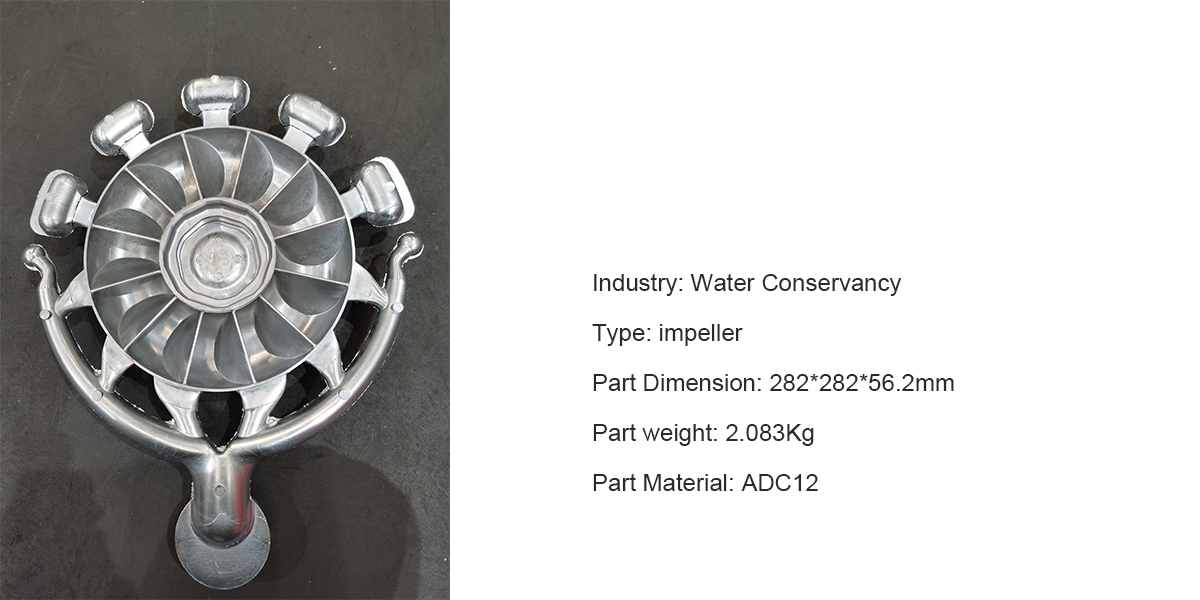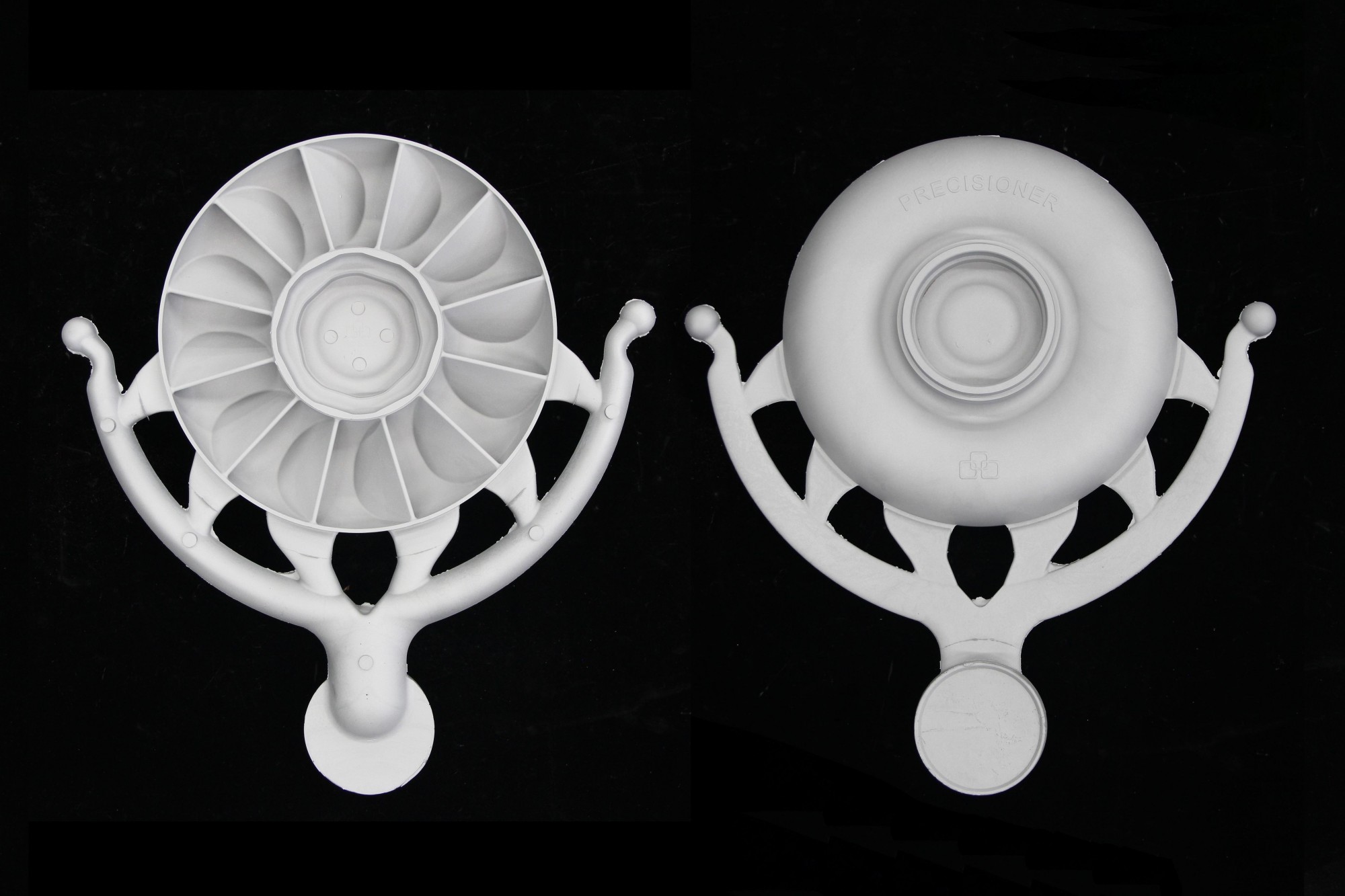 There is undercut in demoulding direction of blades from the mold, it requires special spiral demoulding structure. And it can realize self-rotating demoulding without external mechanism structure.We'll bring the impeller die casting to the CHINA DIECASTING 2022 & CHINA NonFERROUS 2022.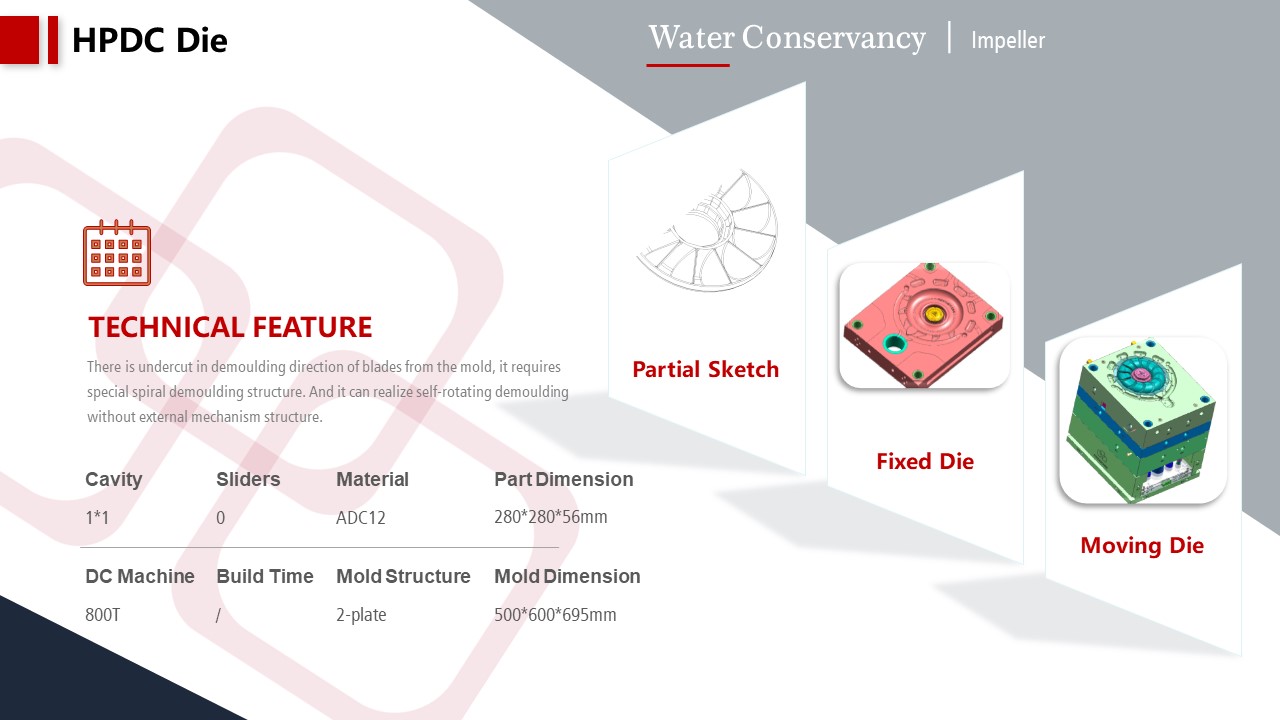 2022 CHINA DIECASTING & CHINA NONFERROUS, the international exhibition for die casting will take place from 16th - 18th November 2022.Our team will be there to inform you about our product portfolio, technologies and services.
The T1 successful rate of diecasting mold produced by Precisioner is over 90%,which is much higher than that of our competitors. According to the existing conditions and ideas of customers, we can customize a variety of punching and cutting with trim die, processing, testing required fixture. At the same time, we can also provide customers with the batch verification scheme of newly developed products, which can achieve low cost through the rapid experiment mold, make product samples within a short period, and do technical tests and exploration for the subsequent mass production of molds.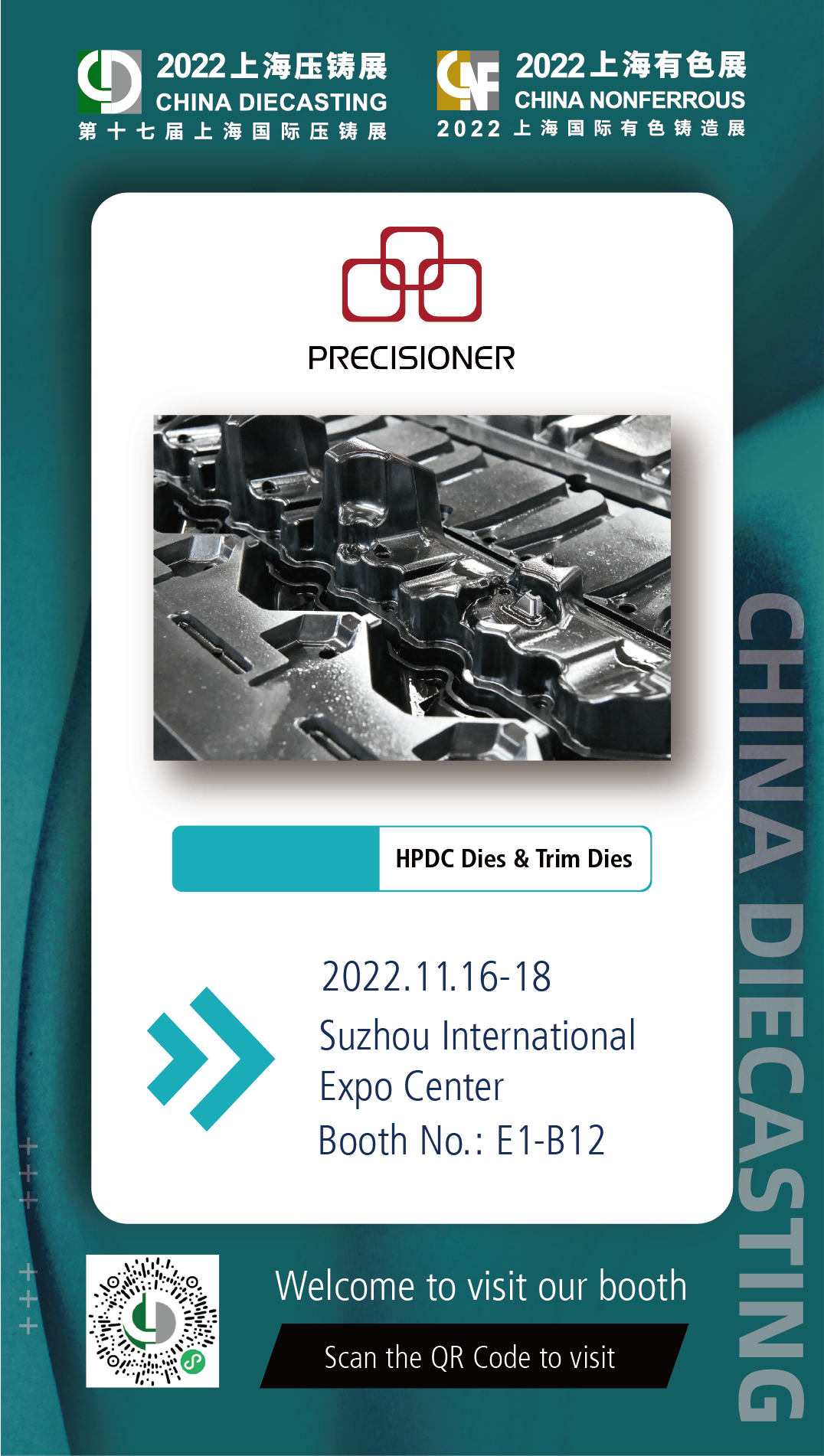 Sincerely, we invite you to visit our booth E1B12 and exchange ideas about the development of the die casting industry in the 2022 CHINA DIECASTING & CHINA NONFERROUS.